Guide to Madeira: Highlights & Places to Visit 🇵🇹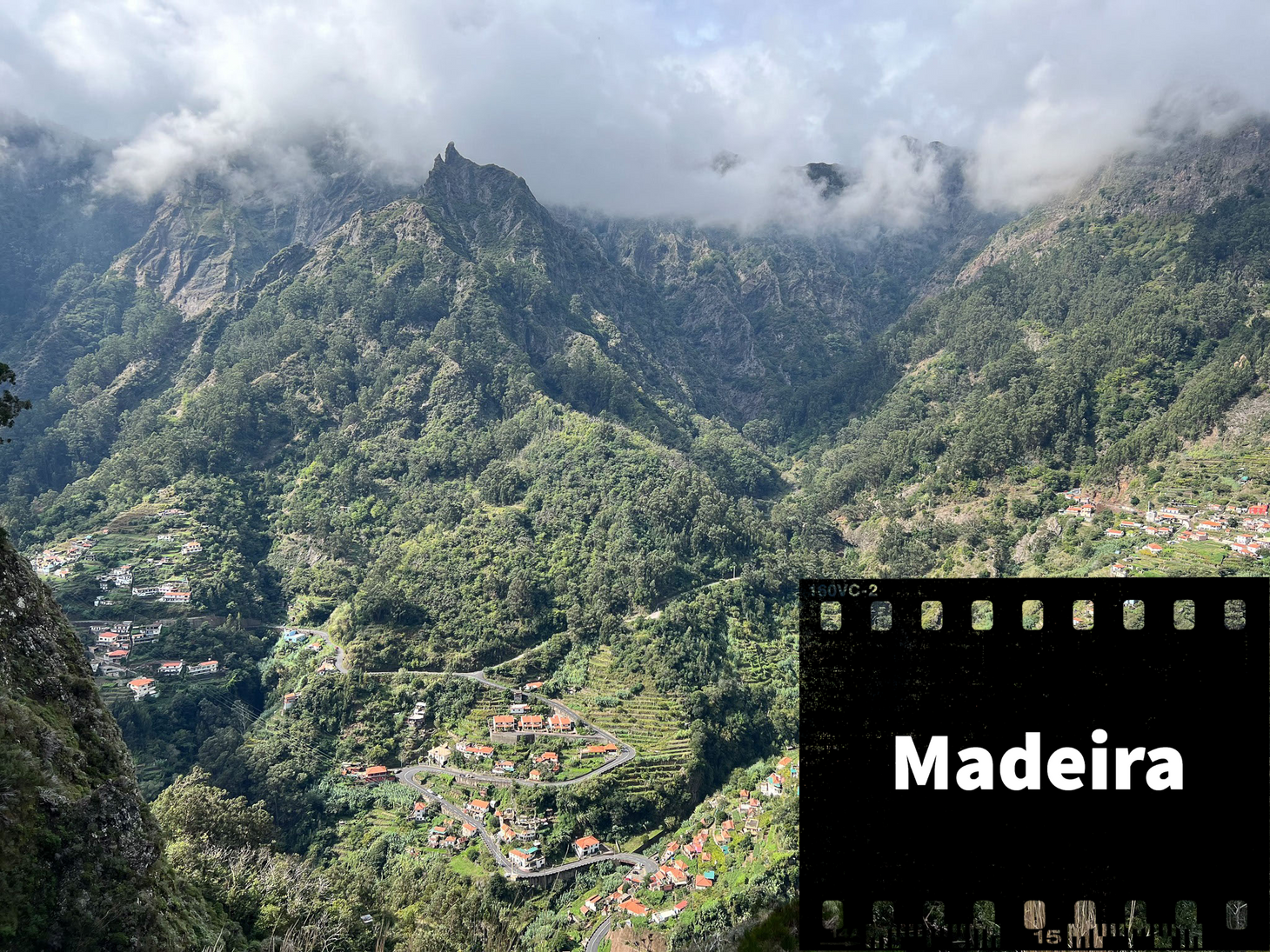 Table of Contents
Here's my guide to Madeira. I visited Madeira in November 2022, and if you're looking for a place that has spectacular mountains, dense forests, hiking, quality cuisine, exotic birds and oceans full of marine life, then this is a fantastic destination for you.
Here are my highlights from a week-long trip to Madeira.
Funchal
Funchal, the main port city on Madeira, is covered by terracotta roofed houses hugging the steep surrounding mountains. It has a charming old town to the East, and a buzzing newer district to the West.
Mercado dos Lavadoras
In the old town, you can find Mercado dos Lavadoras, a vibrant farmer's market that sells colourful local produce from both the island and ocean.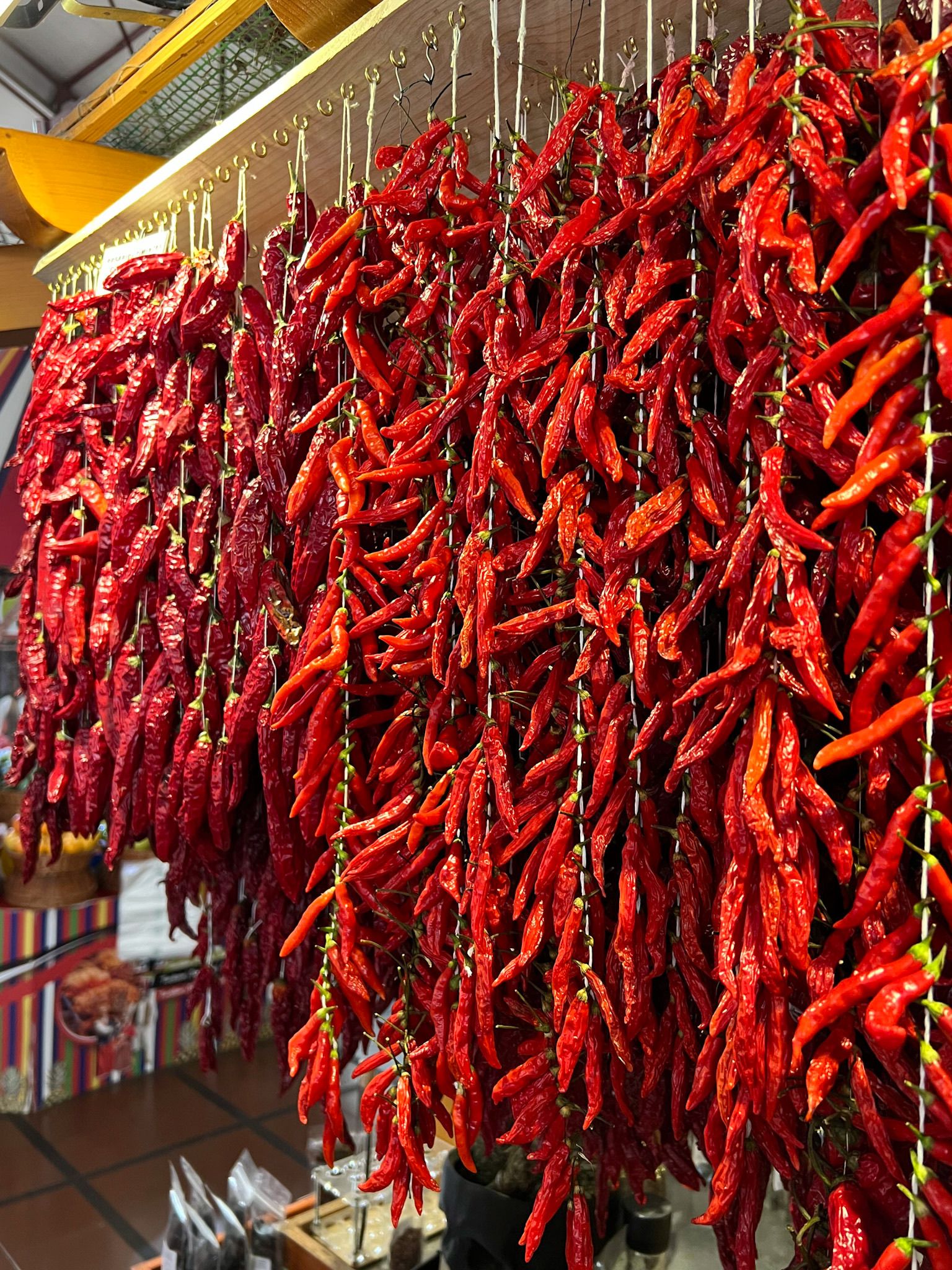 You could easily spend an hour wandering through the market, admiring the vibrant colours of the produce on display, and soak in the bustling local culture.
Funchal Old Town
The old town of Funchal has streets filled with old houses from the 19th and early 20th century, with local bars and restaurants nestled within the narrow alleyways. It's a great spot to have lunch, dinner or a drink at sunset.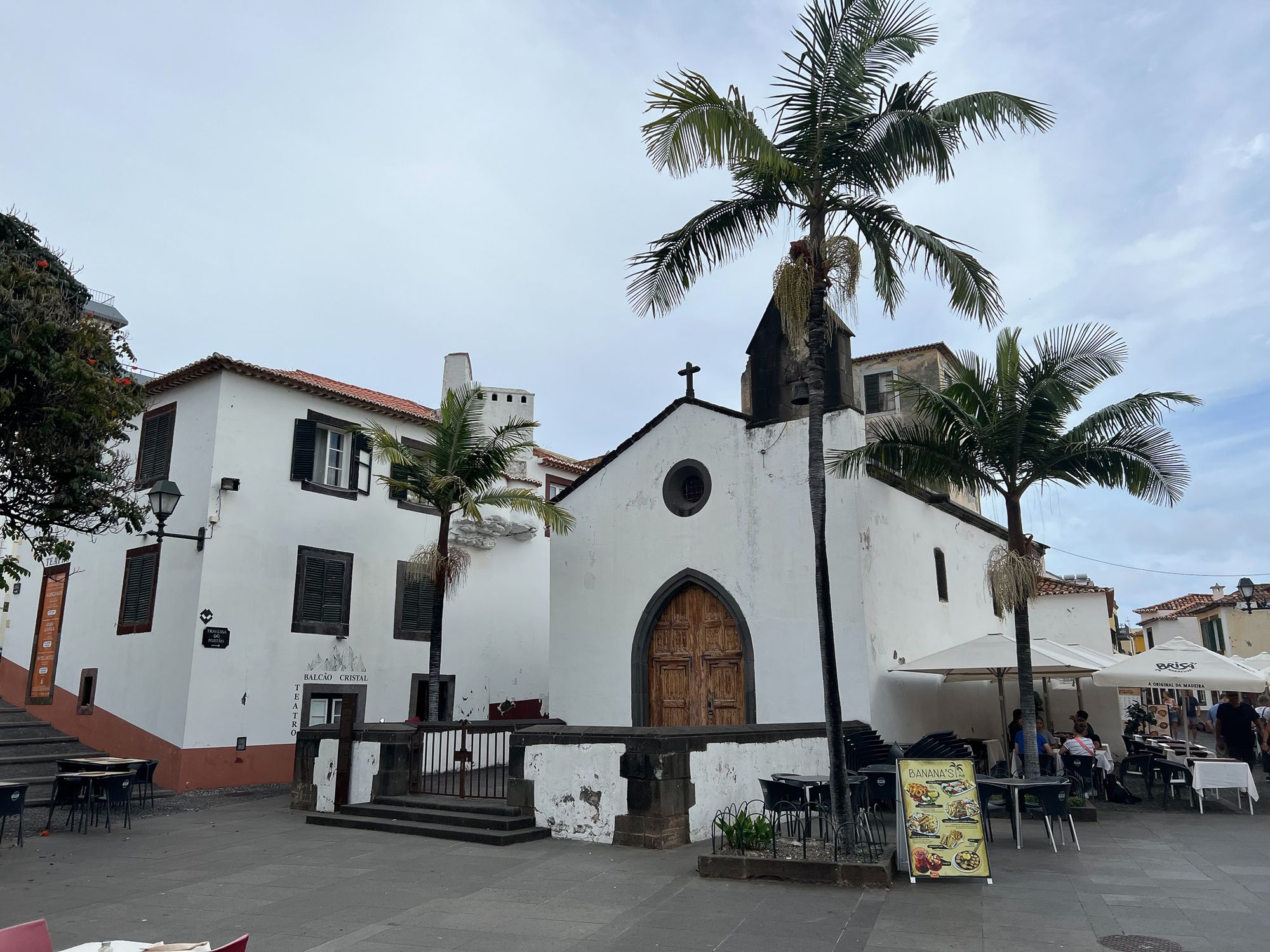 Jardim Botânico da Madeira
If you take a couple of cable cars high up into the surrounding mountains around Funchal, you'll reach the Jardim Botânico da Madeira. The views en route via the cable car are breathtaking and well worth the trip alone.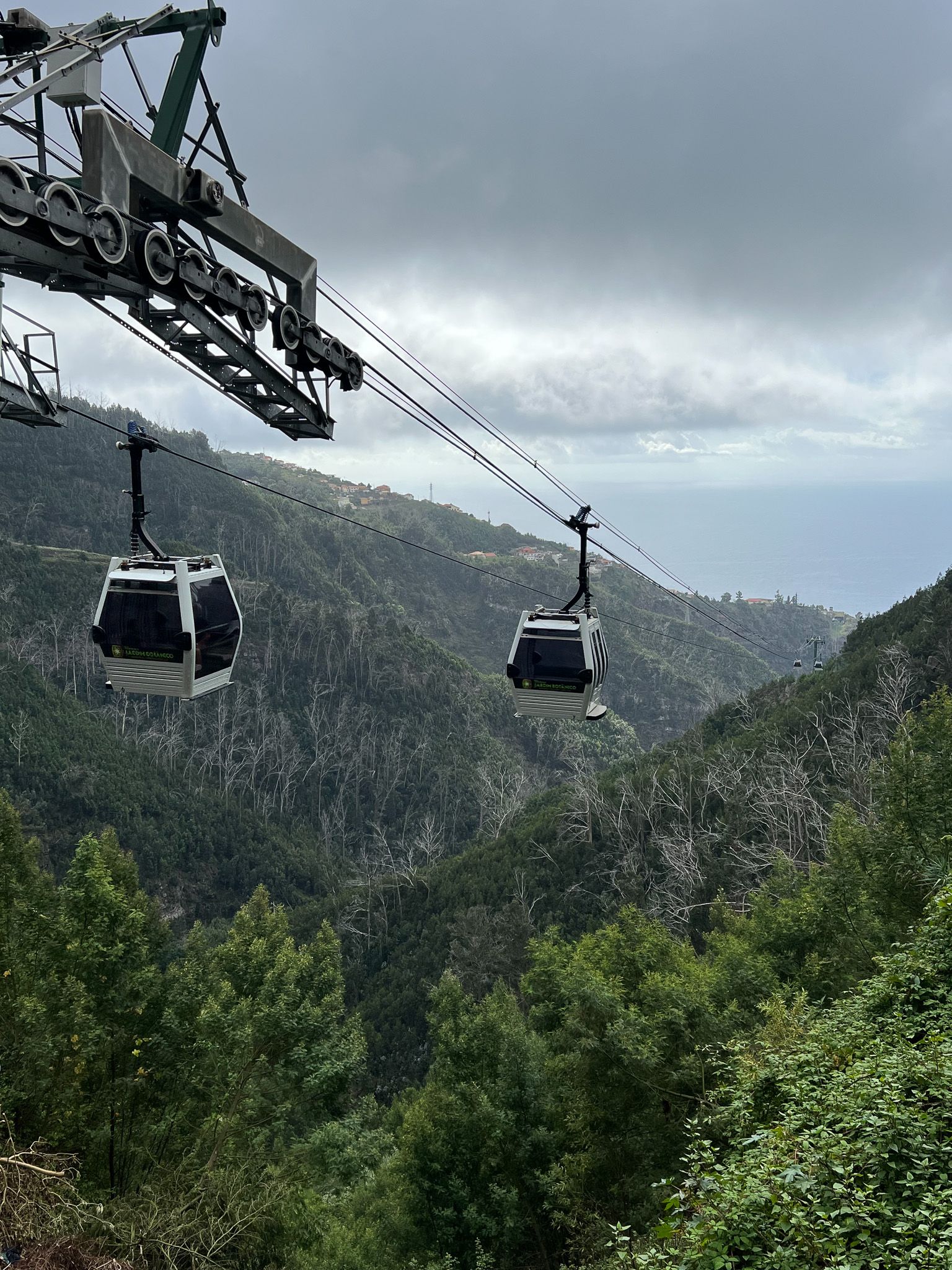 Once you reach the Jardim Botânico da Madeira, you'll be spoilt by the wide array of sub-tropical flora on show. Just like the local markets, these gardens pop with every colour imaginable.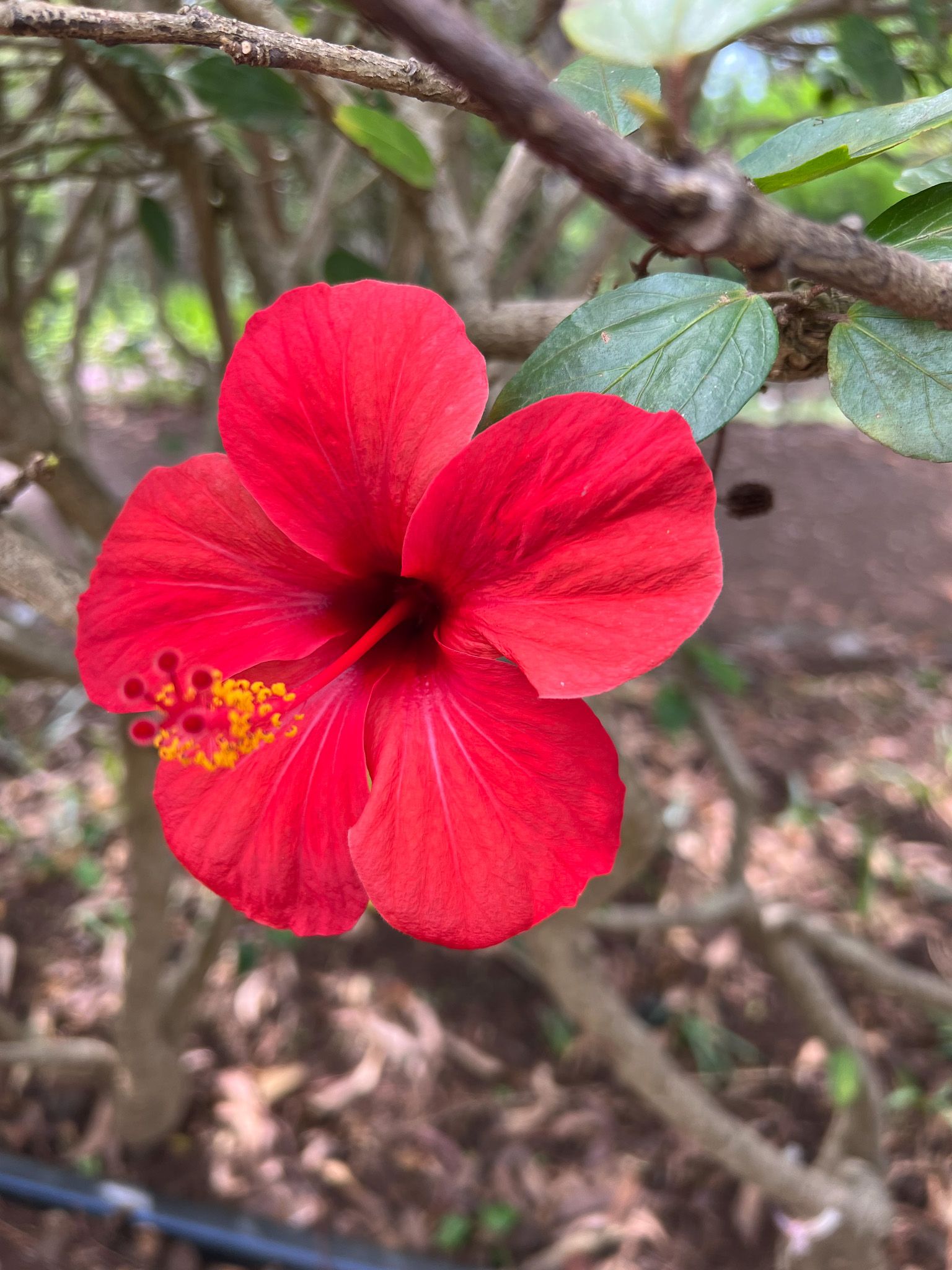 Hiking Curral das Freiras
The Curral das Frerias hike is both challenging and spectacular. You can find the entrance by the side of the road near the town, and you'll immediately pick up a gradient as you pass lush greenery, and a few trickling waterfalls. Depending on your level of fitness, it's a 2 to 3 hour hike to the top. This hike is not to be missed, the views back down into the valley are outstanding and vertigo inducing.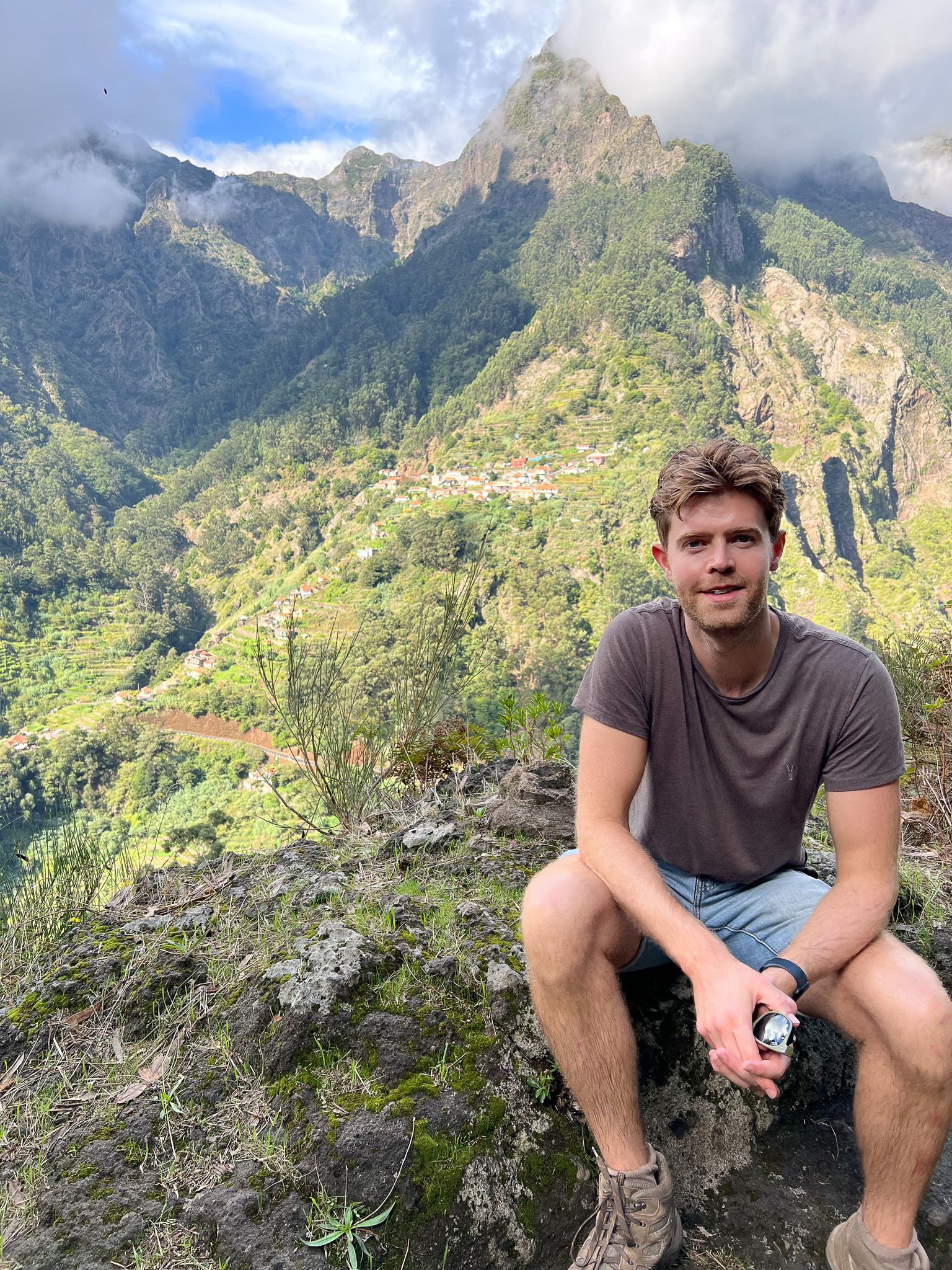 Whale & Dolphin Watching Near Funchal
You can pick up a boat in Funchal harbour that will take you out into the Atlantic to do whale and dolphin watching. There are a few options that you can choose from, I took a speed boat from the harbour about 35 minutes outside of Funchal before we spotted a family of pilot whales. It's breathtaking getting so close to these amazing animals, watching them interact as a family without disturbance.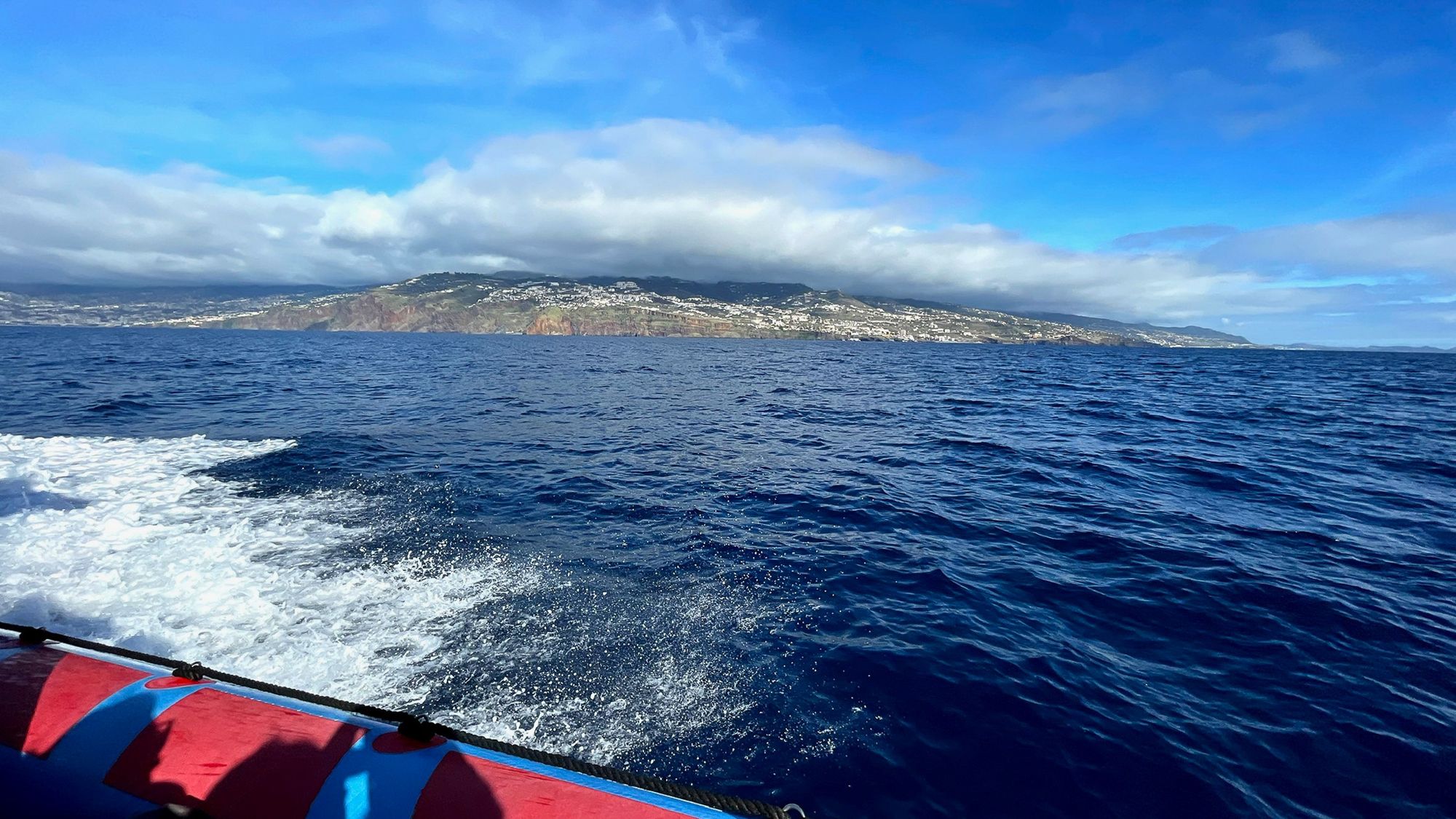 Hiking Pico do Arieiro to Pico Ruivo
The hike between Pico do Ariero and Pico Ruivo is surely the gem in Madeira's crown. Drive by car, taxi or organised tour to the summit of Pico do Ariero for sunrise and witness dramatic scenes as the horizon transforms.
You can then spend the morning hiking from Pico do Arierio to Pico Ruivo. It's a 3 to 5 hour hike. It will test you, but let me tell you, it's worth every bit of pain you put your body through. Gawk at ridiculously steep ravines, gaze up at the towering mountains, and navigate through caves and across cliff edges. The final view from the summit of Pico Ruivo is memorable. It will not disapoint.
Take my word for it, the Pico do Ariero to Pico Ruivo hike is the number one thing to do in Madeira.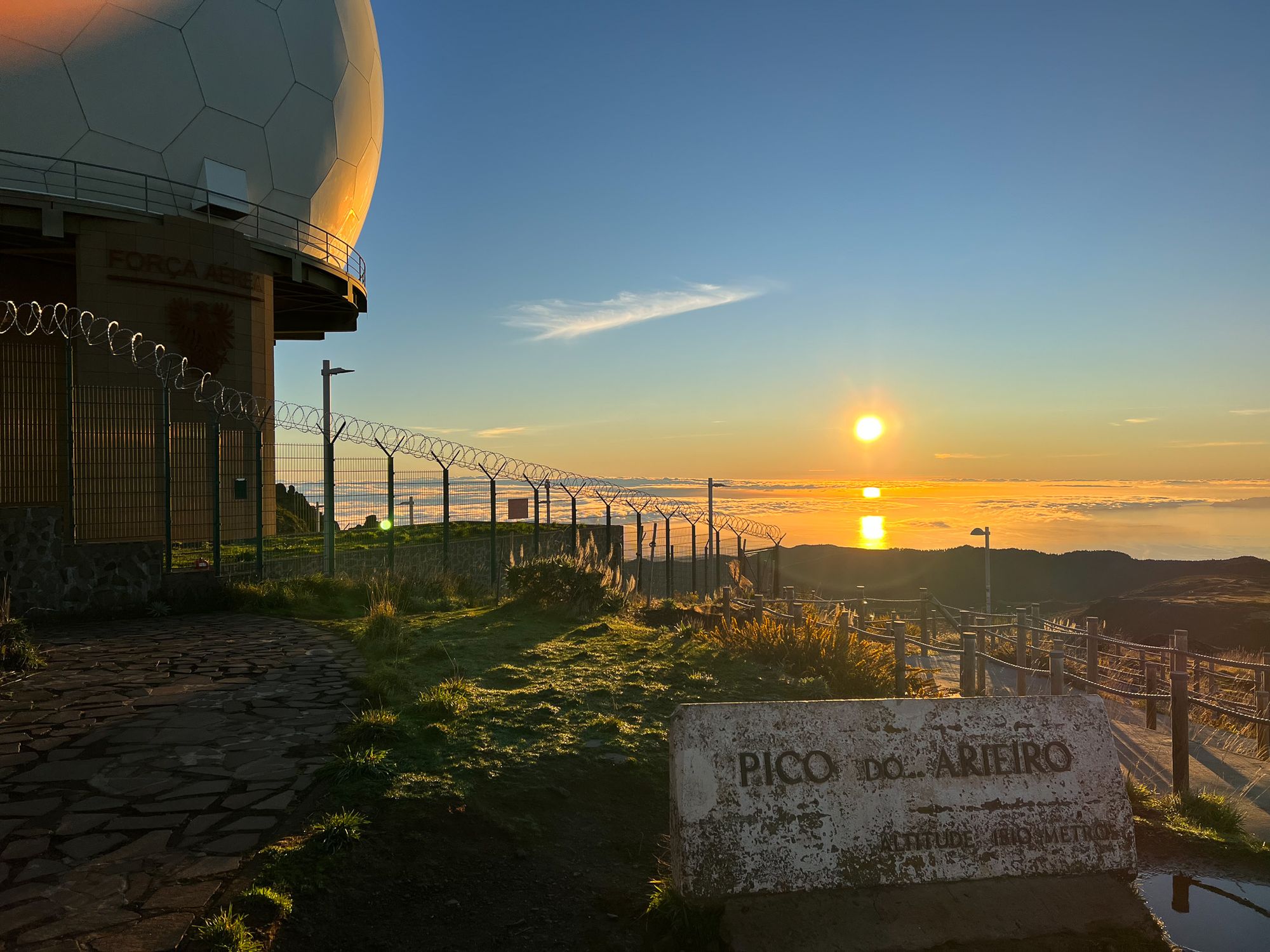 Levada Walks in Madeira
There are many levadas in Madeira. A levada is a waterway carved into the mountain by humans residing on the island over the past few centuries. They are essential arteries connecting the fresh mountain water to the towns around the island.
I'd recommend you to choose a couple of levadas to walk whilst in Madeira, they vary in difficulty, but they are all charming ways to explore and discover new parts of the island.
Levada do Rei (PR18)
The king of all levada walks on Maderia is aptly named, Levada do Rei. It's a gorgeous hike, and moderately challenging in parts. You'll be treated to lush greenery, waterfalls and breathtaking views across forest hugged mountains. If you catch this walk on a sunny day, believe me, you'll get that 'rejuvenated by nature' feeling. Don't miss this one!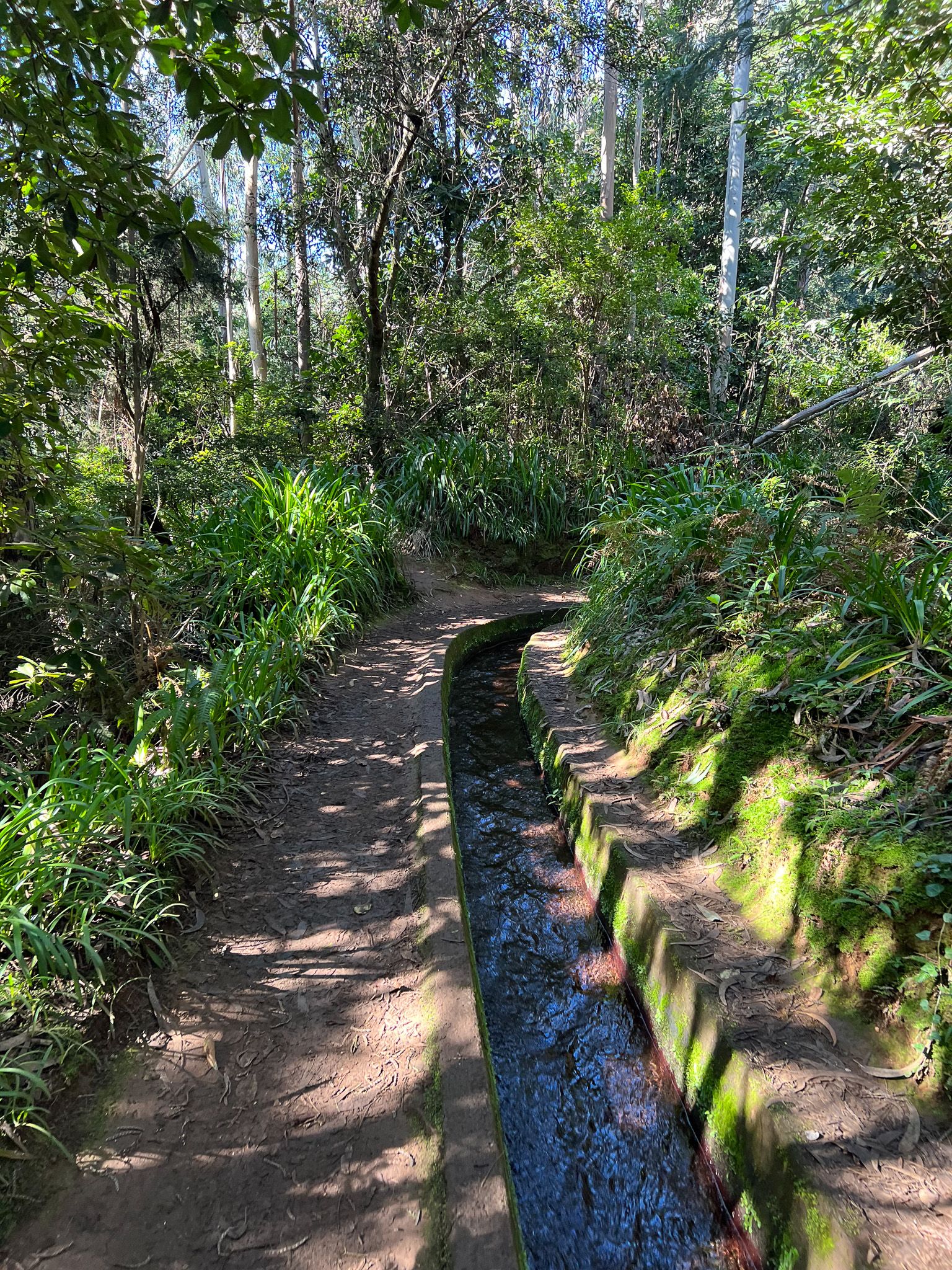 Vereda dos Balcões (PR11)
Are you a Lord of the Rings fan? If so, then Vereda dos Balcões is your real world Fangorn Forest. This short and easy levada takes you on a journey through the ancient Laurisilva forest. Expect to be enshrouded by mist as you wander through along the levada, listening to the trickling stream of water and bird songs. The levada walk ends at a viewpoint, but when I was there I saw nothing due to the thick mist. I hear it's pretty incredible... next time!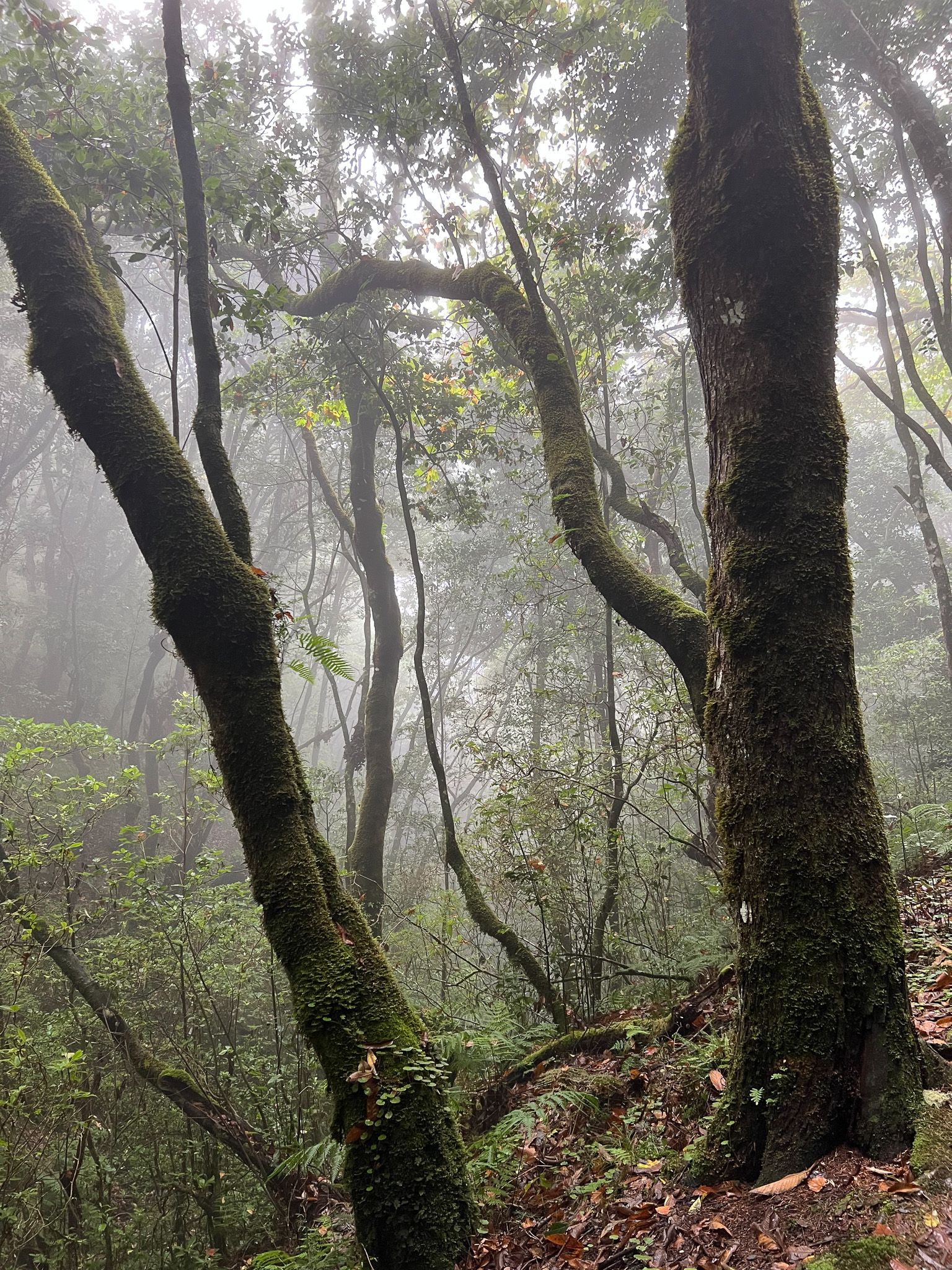 I hope to visit Madeira again soon and add to this travel guide with new highlights and places to visit.
Rory Hope Newsletter
Join the newsletter to receive the latest updates in your inbox.