3 Pillars of SEO Success: Content, Data Analytics & Leadership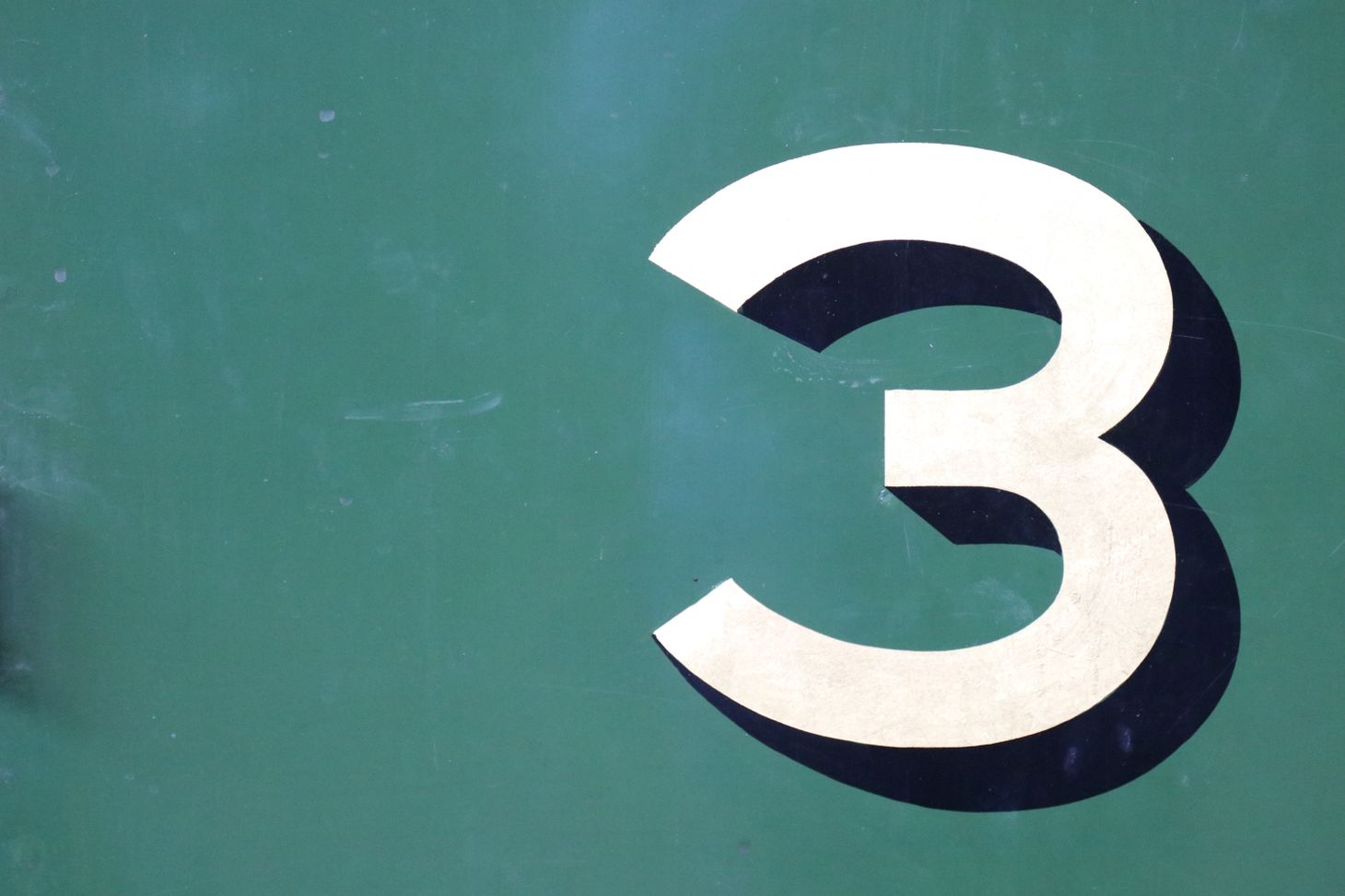 Table of Contents
SEO success can be boiled down to three key pillars: content, data analytics and leadership.
By perfecting your skills and experience across these three pillars, you can develop into a highly effective SEO and growth marketing leader.
The first two pillars of content and data analytics will mould you into a sought after 'Individual Contributor' (IC), whilst mastery of leadership will elevate you into a 'People Manager' or departmental leader.
Have a read of the three key pillars, and the supporting sub-topics.
💡
SEO success can be boiled down to three key pillars: content, data analytics and leadership.
Content
Content is the first pillar of success in SEO. Content is the fuel that drives SEO performance. Without resources available to produce high quality content, SEO strategies remain just that, a strategy. If you focus on perfecting your skills and learning about the sub-topics within this pillar, you'll be able to deliver organic growth and immense long-term value for any company.
Content production and creative writing
Content can really be broken down into either content production as an overarching discipline, which may include content calendar management, briefing content freelancers, producing specifications and coordinating with internal stakeholders; or alternatively it can be actually writing content and publishing, which leans more into the discipline of creative writing.
Content production managers are in high demand these days, as brands understand how challenging it can be to manage a number of content publishing streams that each serve different objectives, team stakeholders and KPIs. The core skills required to deliver here are exceptional time and project management, a strategic understanding of the inbound marketing funnel, collaboration, SEO best practice and editing.
As an SEO, you should focus some of your development time practicing writing and one way of doing so is to hone your skills on a creative writing course. Even if you work in let's say a more 'mundane' industry, creative writing can help you to bring your SEO content assets alive. It's also important to note, that you are always writing for an audience, or a number of audiences, with any piece of content.
Here are some writing courses that you could check out to level up your content production and creative writing skills:
Digital PR & storytelling
To be successful in SEO, you need to find a way of acquiring high quality, relevant backlinks on an ongoing basis. The best way to do this is to deploy digital PR campaigns that focus on revealing engaging stories that are newsworthy, often driven by data and relevant to your target audiences, so that they get seeded in high authority, relevant publications earning backlinks.
A digital PR campaign needs to have at it's core a creative concept, which then in turn needs to be communicated in an engaging way through copywriting, imagery, graphs, tables and videos. Creative thinking is therefore an important step in the digital PR process, which provides content ideas that will have a greater chance of being seeded and earning backlinks to your website in priority press, relevant publications and blogs.
I have previously presented a number of conference talks on what I call 'Audience-first SEO', which is a system for using social data to enhance your digital PR campaign ideation and storytelling as a brand. You can check out my Semrush webinar on the topic, or alternatively download the slides I presented at BrightonSEO here (with over 3800 views and counting!).
Finally, here as some examples of successful digital PR campaigns to inspire you.
Email outreach
It's just as important to focus on content distribution as it is content production. In fact, many marketers believe you should focus on the 80-20 rule leaning into more time spent on distributing content. One of the key tactics is email outreach.
Outreach emails need to be tailored for the recipient, unique and engaging. It's not enough to simply use an email template. You will get disappointing results.
Instead, practice writing personalised emails which share your content and encourage others to share your content with their audience, which may result in a backlink for your website. Backlinks are seen in a search engine's eyes as a vote of confidence, and can often improve your SEO performance.
Technical SEO
You might see this Technical SEO section and think hang on a second, we're talking about the first pillar of SEO being 'Content', not 'Technical'.
But I think as SEOs we often over complicate things and technical SEO generally focuses on the technical health of your website's content: how quickly the page loads, how the content is linked to, whether or not the content can be found by a search engine crawler.
The area where technical SEO may overlap with data analytics would be when analysing crawl data from tools such as DeepCrawl, ScreamingFrog or ContentKing. However, I think that most of the time it's more important to have a solid understanding of technical SEO best practices rather than be a pro at big data analysis here.
When thinking about the three pillars of SEO, consider technical SEO as a supporting specialism within the 'Content' pillar. I think for those of you who are fearful of technical SEO because of the reputation it gets for being complicated, or cliquey, this will help to bring down those mental barriers and you can get stuck in!
Here are some great resources for learning technical SEO:
Video and imagery
Did someone mention video in a meeting again? Pfft... dreamer. No! In fact video is a key priority for marketers with usage and spend both, overall, increasing, and plans to increase again in the next 12 months, according to HubSpot (2021).  
What does this mean?
You don't want to get left behind as an SEO, especially when video SEO can yield significant returns within Google's search results, or via YouTube, Vimeo etc.
It's worth considering video as a key content format, and you study how brands in your category, or more video-savvy categories are using video. I'd suggest educational formats, and aligning video assets produced with your keyword intelligence, social listening data and audience or user surveys.
💡
Embed evergreen, education video content to evergreen priority SEO landing pages. You will improve UX signals such as time on site, which Google values.
Remember, with the rise of TikTok and the ever decreasing attention span of most people, focus on short form 'snackable' video. You can then lead users into a longer video or asset once you've captured their interest.
There are some useful resources on video SEO found on Wistia.
Imagery has been a crucial part of a content strategy for a long time. Whilst image SEO is often overlooked, and it's worth revisiting all of your blog assets to identify opportunities to work with your design team, or a freelancer designers to create unique images (did someone say NFT?) per priority SEO landing page. Make sure you add an alt tag to each image with the relevant keywords.  
Here are 12 important image SEO tips from Search Engine Journal. It's time to get creative people!
HTML, CSS and Javascript
Now we arrive at a topic that has been debated within the SEO community for a long, long time. Should SEOs learn to code? My answer, no - it's not necessary.
However, you do need to be adept at understanding of HTML as a minimum. This is absolutely crucial for a number of reasons, including optimising content for SEO, analysing internal links and communicating with developers.
CSS and Javascript languages are hugely beneficial to learn if you want to level up your SEO skillset, mainly because you can take on more advanced technical SEO problems such as UX optimisation, Javascript SEO, JSON, web speed optimisation (e.g. core web vitals) and improve your project management of developer resources.
Seeing as HTML, CSS and Javascript are all front-end languages which focus on the structure, design and behaviour of web content, it's useful to see proficiency as in these languages as another string to your bow within the 'Content' pillar of SEO success.
Do you have an interest in levelling up your front-end development skills? Here are some great online courses:
Data analytics
Data analytics is the second pillar of SEO success. To formulate an SEO strategy, you have to do keyword research, competitor and market analysis. Whilst to make decisions on how to optimise your SEO strategy, you must measure KPIs using analytics platforms such as GA and GSC.
We have already covered content as the first pillar, and the interplay between content and data is the basis of a successful SEO strategy. Focusing your development around these core two pillars of content and data analytics will help you to become a valuable individual contributor (IC) for your company.
Keyword research
Keywords remain the most important data for marketers when developing an SEO strategy, they are foundational and will likely remain so for as long as search marketing exists. I'd suggest you spend a lot of time here, reading as many resources as you can, using the wide range of keyword research tools available and establishing your own methods.
The most powerful tools for keyword research are Microsoft Excel and Google Sheets. The former for processing large keyword data sets, and the latter for managing keyword targeting strategies, page optimisations and integrating those into content calendars. You can export data from various keyword research tools into spreadsheets for manipulation.
Focus on becoming familiar with important excel formulas for managing keyword data sets, such as VLOOKUPs, CONCATENATIONS, find and replace and de-duplicate. These will help you to stay on top of your keyword data and feel in control of your keyword strategy.
To be honest, no matter how long you've been in the SEO industry, it can always help to revisit some of the best keyword research guides to brush up on the latest techniques or re-familiarise yourself with best practice.
Below are some of the most informative keyword research resources online:
Here are some of my favourite tools for keyword research:
Competitor insights
Competitor intelligence is really important for SEO, as it helps you to identify keywords to target, content assets to produce and backlink strategies to deploy. You can use a range of competitive intelligence tools, including:
I'd suggest learning how to best use these competitor intelligence tools to not only analyse your direct competition, but also other websites that offer products which address pain points or talk about topics relevant to your target audience.
It's best practice to update competitive intelligence reports on a quarterly basis, but if you can develop automated dashboards to send alerts and insights to your SEO team when a competitor outranks you, that can help you to be more reactive and grow better.
Content, social and backlinks analysis
An SEO strategy must put high quality content at it's core. To make high quality content you need to understand what interests your target audiences and various stages of the funnel or flywheel.
I recommend familiarising yourself with content analytics tools, such as BuzzSumo, audience intelligence tools, such as Audiense or SparkToro, social listening tools, such as Pulsar or Meltwater and finally backlink analysis tools, such as ahrefs.
Setup a system whereby you are feeding data from these platforms into a weekly dashboard for identifying trending topics, audience behaviours, link opportunities and content ideation. These insights should be reviewed as an SEO, or by an SEO team, or a weekly or bi-weekly basis.
Focus on analysing data based on keywords and audiences that align with the your SEO and content strategy.
SEO reporting & forecasting
SEO reporting is a very important skill to continuously improve, especially as it can be a challenging part of the job for those who are content SEOs, rather than SEO analysts.
The main analytics platforms to focus on for SEO reporting include Google Analytics, Google Search Console, Google Data Studio and BigQuery.
There are many courses that you can take to improve your data analytics skills for SEO reporting, including:
As you progress in your career, and get more responsibilities, you will likely be requested to provide SEO forecasts which can be daunting. We all know that SEO performance is subject to regular fluctuations as algorithm updates roll-out.
Here are some very helpful resources and templates for SEO forecasting:
Python
Python is a programming language that is incredibly powerful for SEOs. It enables automation by leveraging APIs and machine learning algorithms. However, it can be an intimidating thought for many SEOs to learn Python.
You can use Python across a wide range of SEO workflows, including automation, technical SEO, reporting, split testing and more.
Undoubtably, Python's greatest strength for SEOs is in automation, and here are some of the tasks you can automate with Python:
Keyword research
Identifying user intent
Scraping websites
Internal link analysis
Merging data sets
Gathering GSC data
Performing competitor analysis
Image optimisation.
Here are some useful resources for getting started with Python:
An SEO who pioneered in this space was Hamlet Batista, and here is a roundup of his contributions to the SEO community, teaching us how to use Python.
Digital PR data analytics and visualisation
Digital PR campaigns often rely on data to produce engaging stories that are shared on websites in exchange for backlinks.
To do this, often large data sets need to be analysed, using tools such as Tableau and others. Once analysed it's important to visualise data in a way that is engaging for your target audiences, as well as easy for websites or publishers to share.
Brushing up how to use data analysis and visualisation tools will really help to make your digital PR campaigns generate extra buzz and backlinks!
User research surveys and customer interviews
This is a workflow of increasing importance for SEO, and some people in the industry are coining this 'Product-led SEO'. Conducting user research surveys and customer interviews as a means of getting insights into what content you should publish to address pain points is the premise.
Most SEOs stick to keyword data, content analytics and some will look at social media data, but few feel comfortable conducting user research.
You could undertake quantitative user research to gauge opinion or interest on topics that have been uncovered during qualitative interviews.
This can help steer resource allocation and discover new content topics that will deliver high quality SEO traffic, otherwise undiscovered by keyword research tools.
Leadership
Leadership is the third key pillar of SEO success.
💡
Leadership is defined as, "the action of leading a group of people or an organisation" in the Oxford Dictionary.
Based on my experience, to be an effective SEO either in-house or agency side, you must be able to lead your team, client or multiple teams and stakeholders to follow an SEO roadmap to achieve goals. This requires strong communication skills, a strategic understanding of other business functions, persistence and vision.
Of course, there are also the leadership traits required to be a people manager, which include team building, empathy, adaptability, transparency, project management and personnel development.
Strategic governance
An SEO strategy requires constant strategic governance because its success is conditional to the resources allocated from various teams across an organisation or its agencies.
Whilst SEO also comes with an element of risk, be that technical SEO, link building, poor quality or duplicate content. Often these risks are unknown to non-SEO professionals, who don't realise the issue of their work flow.
For example, imagine that you have a product marketing team in a SaaS company, who would like to launch a range of features pages that are close to or identical to existing SEO-informed hybrid informational and transactional pages. It's the responsibility of you, the SEO, to ensure these new pages are either differentiated enough or technically setup as to not cause duplicate content issues or cannibalisation.
To excel in SEO, you'll need to have enough authority in your company, or with your client, to influence the strategic decision making.
Project management
Project management is a crucial skill to keep SEO roadmaps moving.
Documentation and prioritisation are key to ensuring that all teams have the information they need to work on SEO projects. Ensure that all of your projects are thoroughly documented, with clear objectives, KPIs, resource requirements, roadmaps and definitely link them into your overall SEO strategy, which also needs to be documented! Prioritisation can really help your stakeholders (e.g. developers) to focus on the most important actions during sprints.
Repeat after me, I will use the project management software that my company or client uses. Please, make sure you learn how to use the project management software adopted by your company, or client, and remember to use it!
I cannot stress enough the importance of delivering, managing and chasing the SEO roadmap within the project management tool used by your stakeholders; if you leave roadmaps and action plans in Google Sheets when your company uses Asana - they will be forgotten!
Communication
SEOs need to have their tentacles in all areas of a company to ensure strategic governance of the SEO strategy, and this makes communication a key skill! As an SEO, you need to focus on constant transparency, to ensure that all teams understand your SEO goals and how they are going to be achieved.
Another aspect of communication that is worth noting is diplomacy. If another team has goals or project objectives that don't fully align with an SEO project then you need to work closely with them, collaborate and figure out a way to get SEO priorities considered in their projects or work flows. Similarly, your SEO team must be on-hand to offer resources to support projects led by other teams.
Stakeholder management
Stakeholder management is the process of ensuring that you retain positive and productive relationships with all of those people who have the greatest impact on your work flows and projects.
Within the leadership pillar of success for SEO, stakeholder management plays a key role in determining how you will get things done and achieve your goals.
It's key then to identify the stakeholders of your work flows and projects, and you should study those stakeholders to understand their motivations and pain points. You should prioritise them, and ensure that you regularly stay in contact with each key stakeholder. This will mean your projects run smoother, and you'll face less blockages.
People management
People management is a vast and nuanced discipline that has been debated and studied for many years by academics and practitioners. If you are managing a team of SEO individual contributors, then high quality people management is a must.
You must realise that your mission is to dedicate support to your team to help them develop with positive and constructive feedback. Ensure you create clear roles and responsibilities, and provide ownership to your team members.
Consider key roles within your SEO team to include:
Technical SEO specialist
SEO manager or strategist
Digital PR & content distribution manager
SEO content writers or editor.
Here are some useful resources for learning about people management:
Values, cause and mission
Aligning your team to a clear cause and mission that is rooted in shared values will help to drive cooperation, improve performance and loyalty within your SEO team.
Simon Sinek's famous business book, 'Start With Why' discusses the importance of ensuring a leader or company has a clear vision on 'Why' they are working in a team or at a company, which defines the 'How' and the 'What' they are working on.
I'd suggest as an SEO leader, you clearly define what your team's cause and mission is and how that impacts the values you encourage within your team. Often, this is set from your company culture, but you can still instil a sense of purpose within your team and focus on inspirational leadership.
Rory's Blog Newsletter
Join the newsletter to receive the latest updates in your inbox.